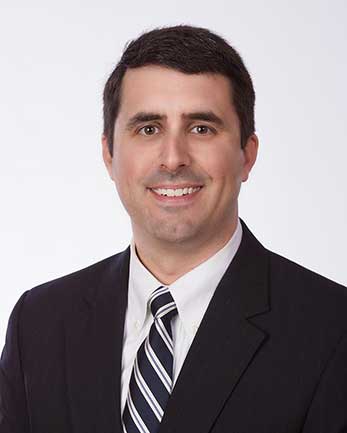 Dr. Tyler Black is a native of Dothan. He graduated from Dothan High School and attended Auburn University, graduating Summa Cum Laude with a bachelor's degree in Chemical Engineering. He attended medical school at the University of South Alabama College of Medicine where he graduated with Alpha Omega Alpha honors. He completed a three year internship and residency in Internal Medicine at Duke University Medical Center and served as Assistant Chief Medical Resident during his final year. He subsequently completed a three year fellowship in Gastroenterology and Hepatology at the University of Alabama at Birmingham (UAB) Hospital.
Dr. Black is board certified in both Internal Medicine and Gastroenterology by the American Board of Internal Medicine. He maintains active memberships in the American College of Gastroenterology, American Gastroenterological Association, and the American Society for Gastrointestinal Endoscopy.
He is excited to return to his hometown of Dothan to practice medicine. Outside of work he enjoys deer hunting, fishing, playing golf, watching college football, and most importantly spending time with his wife, Margo, their three young sons, Davis, William, and Thomas, and new daughter, Lily Elizabeth.